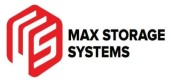 We, Max Storage Systems are one of the best leading Industrial Storage Racks Manufacturer and Supplier in Pune, Mumbai, and Maharashtra, India. We provide a wide range of Storage Racks which Include Industrial Storage Racks, Compact Storage System, Digital Storage Systems, Material Storage Racks, Heavy Duty Racks, File Compactors Storage System, etc.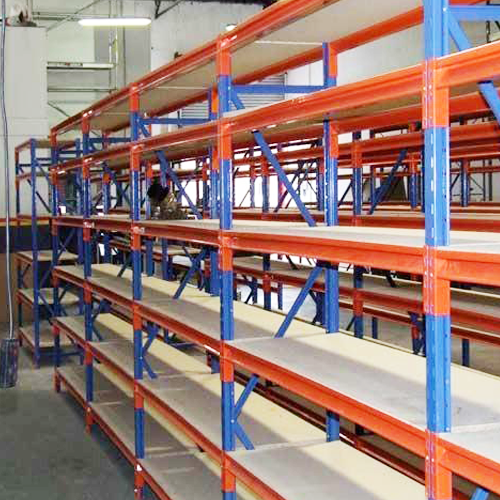 Product Details:
| | |
| --- | --- |
| Material | Mild Steel |
| Storage Capacity | As Per Requirement |
| Color | Orange |
| Height | As Per Requirement |
| Surface Treatment | Powder Coating |
| Layers Per Rack | Customised |
Enquiry Now
We understand that each space is unique and so are the storage requirements, so we have purchased a super fluidity of Storage Racks for excellent storage space. Industrial Storage Racks are ideal for warehouses, production capacity or manufacturing units. We are expanding all over India to give you high quality Storage Racks with shortest time delivery. We serve Industrial Storage Racks in Pune, Mumbai and Maharashtra, India.
Our Industrial Storage System:
A Smart and efficient industrial storage systems that can help you stay organized and make some extra space on your list. Besides being a great space saver, these are multipurpose and can be assembled fast. One of the top industrial storage system manufacturers, we have the most durable and cost-effective storage solution to fit your list.
Strong and suitable for loading/unloading of goods and can help you manage warehouse in the most efficient way. Our warehouse management systems can help you store products while ensuring the safety of them. Invest and install an industrial storage system today to increase your storage capacity.
Benefits of Industrial Storage Racks:
Perfect shipment solution for long products
Easily Adjustable Arms
Allows easy loading and unloading
Inventory made easy
Durable, etc.
LARGE PRODUCT RANGE FOR DIVERSE APPLICATIONS
Industrial Storage racks have become an inseparable part of many industries and help businesses store goods and enhance their work capabilities. Metal Storage is a leading industrial rack manufacturer, making superior quality racks for its customers. Choose a safe and adaptable design based on your storage space and enhance your warehouse. With our industrial racks solution, you can easily access your stored products and save time and energy
We distribute several types of racking systems; some of those are:
Heavy-duty Pallet racks: We are a leading heavy-duty pallet rack manufacturer in Mysore, Hubli, Dharwad, Belgaum and many other cities. With our advanced and durable solutions, we have become a prominent name for storage. We provide safe and stable heavy-duty racks for keeping your goods systematically and your warehouse clutter-free. Our racks also ensure safety which prevents the toppling of products from above.
Multi-tier racking system: A multi-tier racking system gives an excellent option for industries to store more in a limited space. If you have outgrown your current storage, you can easily enhance your space with multi-tier racking. You can easily access the SKUs, which helps you in storing your goods more efficiently.
Mezzanine Floor: if you want extra storage space and do not have an option to expand your warehouse, the mezzanine floor can work as an alternative. Mezzanine floors are connected with the help of a staircase or ladders. It is a flexible option that can be constructed or deconstructed as per the requirement. Mezzanine floors help you reduce downtime and can be utilised in different industries like automation, production, warehousing, office, retail and distribution. We cater our mezzanine floors to various cities like Vijayawada, Goa, Visakhapatnam, Hosur. We have different mezzanine floors to match your industrial needs, like Modular Mezzanine floors, Double-decker mezzanine floors, MS Mezzanine Floor, Slotted Angles Mezzanine Floor for you to make an ideal choice.
Mobile Storage racks: It is an excellent choice if you have limited space and want a complete transformation of your warehouse space. The racks can hold heavy loads and also provide simple access to forklifts. Our mobile racks are equipped with emergency stop switches, photoelectric access barriers, manual release systems, proximity sensors and photoelectric safety barriers for assuring you the best quality and safety. You can store your goods in a FIFO system, and also it helps in lowering the vibrations and provides smooth operations. There are three types of mobile racking systems: Electrically operated, manually operated and mechanically assisted for different industrial requirements. We provide mobile storage racks in many cities like Hosur, Indore, Noida, Vadodara and Pithampur.
Picking shelving racks: Shelving racks are a great way to enhance your aesthetic appeal with better storage, and they are designed to hold medium to heavy loads. The racks are versatile, which help store various types of products. The modular kits we produce can be assembled in multiple ways as per height, vertical shelf-spacing and depth, making them a versatile choice for almost all industries. In addition, you can quickly expand your racking system whenever you require, making them an ideal choice for many industries.
Drive-in racks: The drive-in racking system is ideal for storing heavy loads efficiently by utilising the maximum vertical storage while conserving the ground area. They are perfect for holding homogenous goods, and you can follow the LIFO way of storing goods. In addition, the racks offer high wear and tear resistance, making them an ideal choice for many manufacturing industries
Cantilever racks: The racks are versatile and provide a compact solution for various industries wherein space is an issue. Cantilever racks are cost-efficient and easy to assemble, which also helps in efficiently storing goods. Moreover, the racks ensure goods are placed in an orderly manner, which reduces downtime and helps the labourers work with ease. Being high in demand, we have expanded our distribution of
FIFO racks: First in-first out racks is an ideal choice for fragile goods; FIFO storage systems like Selective racking support many racking systems, Drive-through racking, Carton-flow racking or pallet flow racking. Our racks are equipped with flow rails and roller channels for better and easy operations, making heavy-load storage easy.
Die Storage racks: The racking system can vary from storing lightweight goods to heavy-loads; the racks have a metal design, and multiple shelving can be placed into the racks according to different requirements. They are an ideal choice for manufacturing and assembly plants to help in easy storage and retrieval.
Trolleys and bins: They are an essential part of any racking or storage process to manage the goods properly and transfer them without any hassle. We have been manufacturing and enhancing trolleys and bins quality for better storage and unique industrial requirements.