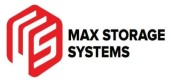 Mobile Compactor is a modern solution to your storage needs. This system provides an extra edge to your space that ultimately helps in boosting overall efficiency. Max Storage Systems specialize has wide range of storage systems, which includes Mobile Compactor System is based on the same components as a static system. Mounted onto light or heavy duty base units which can be moved in parallel direction to each other, the system only requires one aisle to provide access to all items in stock. Depending on the system, storage capacity increases between 100% and 180% respectively floor space occupation reduces by up to 50%.
By installing the same, you can boost the storage capabilities while reducing application cost. Our offered Cantilever Rack quality and sturdiness ensure their lasting performance and give customers value for money. Being one of the trusted Mobile Compactor Manufacturers in Noida Delhi, we use the finest quality material to design and deliver a plethora of options to our customers. You can browse our website and place your order according to your preferences.
Mobile Compactor Storage System is an ideal storage solution that you should choose for adding edge to your facility.