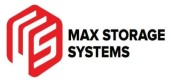 Max Storage Systems is one of the leading Vertical Carousel Manufacturer and Supplier in Pune, Mumbai, Maharashtra, India. We provide a wide range of Storage Systems that include Vertical Carousel Storage System, Industrial Storage Racks, Compact Storage System, Digital Storage Systems, Material Storage Racks, Heavy Duty Racks, File Compactors Storage System, etc.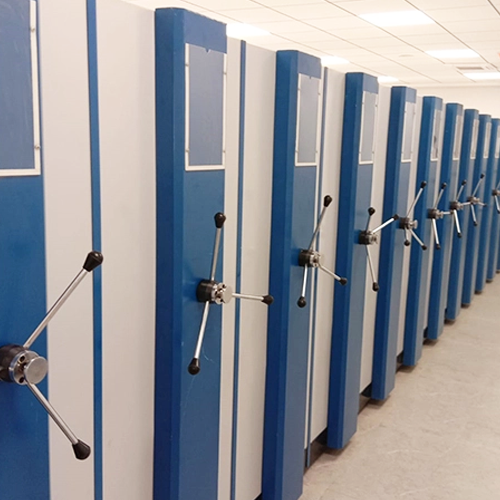 Product Details:
| | |
| --- | --- |
| Material | Stainless Steel / Mild Steel |
| Type | Vertical |
| Color | In Many Colors |
| Usage/Application | Industry Use |
| Surface Treatment | Polished |
| Pattern | Plain |
Enquiry Now
Vertical Carousel Storage System
We are known as the reputed & trusted Vertical Carousel Storage System Manufacturer and Supplier in Pune, Mumbai, and Maharashtra, India. We offer the modern & advanced Vertical Carousel Storage Systems to our clients. We are presenting a high quality of Vertical Carousel Storage System. It is equipped with smooth polishing material to clean all the stains easily. This system is useful to reduce the footprint storage and able to maximize the floor space. Vertical Carousel Storage System is placed in various malls, commercial places and warehouses. It creates less messiness and keeps the things in an organized manner. It is easy to paint and polished again as per the needs of client.
Why Choose Us for Vertical Carousels?
Max Storage Systems specialize has wide range of storage systems, which includes Vertical Carousel – Swift, Maximize your floor space by storing up. Swift Carousel takes advantage of vertical space, capturing what was once wasted air and turning it into valuable storage space. Because of its one-person operation and motorized retrieval, it brings parts to the picker, thereby increasing productivity and improving worker safety.
To ensure maximum safety, it is equipped with both operator and product photocells. Unauthorized access to stored goods is prevented by the lockable sliding door. In addition to this mechanical anti-theft protection, it is possible to secure the entire system or individual sections using an individual password assignment or by transaction tracking.
Our highly versatile line of carousels can store rolled products such as carpet, vinyl, and various fabrics/textiles as well as spooled products like wire and cable. In addition, we have machines for storing printing cylinders, tires, garments, hardware, and manufacturing items. Also, Max Storage Systems staff can customize and adapt our standard line of Vertical Carousel products for your specific needs. Our turnkey business model provides you with years of reliable service with minimal annual maintenance.
Features of Vertical Carousels
The most modern and cost-efficient Storage and Retrieval system for today's industry
Use of the complete available height for storage
A sheet metal cladding ensures protection this assembly
A window is provided at ergonomic level for easy loading and unloading of material
Modular construction
Low power consumption due to energy efficient motor and other components
More compact design compared to other equivalent systems to save floor space
Higher up time due to proven design and reliable manufacturing
Advantages of Vertical Carousels
Smooth operation
Safe and secure
Low power consumption
Quick installation
Optimum space utilization
Manpower saving
User-friendly